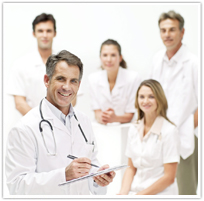 Medescribe is your complete healthcare management service provider. Since 2001, Medescribe has transformed thousands of physicians, clinics, and hospitals by working together with them on all their healthcare needs leading to enhanced productivity and significant reduction in overhead costs.

Medescribe is a comprehensive corporation addressing the complex needs faced by today's Healthcare Industry. No matter what the size of our clients, our aim is to provide best healthcare services to help them meet their demands. Our team works closely with your team to understand your business requirements on a
daily/weekly/monthly basis and proactively identifies and addresses potential problems before they arise and uncover opportunities for you.